Montgomery County Historical Society & Family Research Center Presents
The Fall Fun$raiser Open House & Dinner
October 6th, 2022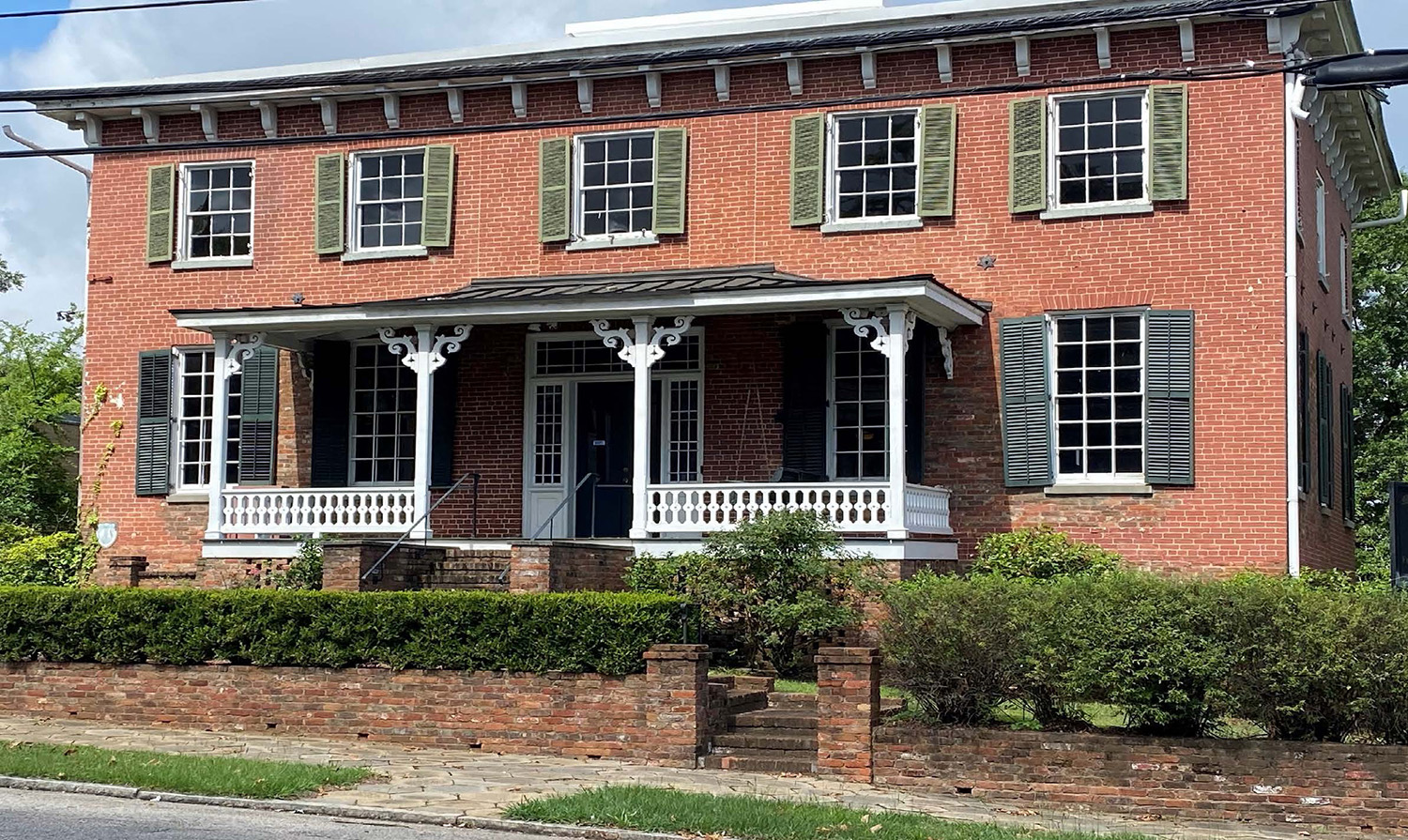 Please note that ticket sales have now been closed.  If you would like to enquire about attending the Open House, please call Betty Pouncey at 334-399-3473.
Come walk through the Figh Pickett Barnes School House and have dinner with your fellow MCHS members. See our new attractions – the 3rd floor House Museum with Mrs. Pickett's Bedroom, The Barnes School Room (dedicated to James Fuller), the Music/Parlor Room and more.
Also see the first floor Family Research Center, open to all interested in their ancestry and family history. Dr. Kay Kripchak, along with Ruth Ott and her daughter Cathy, are providing a free family tree workshop on Sunday, September 25th. See the workshop flyer here: Getting Started with Genealogy Using Ancestry.com and Census Records.
The King's Table will provide a delicious dinner, so be sure to RSVP early and make your main-course selection.
Date: October 6, 2022
Time: 5:00 pm
Place: Figh Pickett Barnes School House Address: 512 South Court Street at Mildred
Tickets: $75.00 per person (It's a Fun $raiser)
Dinner Selections:
Main Entree: Caprese Chicken or Smoked Prime Rib w/Peach Bourbon Rub
Mac & Cheese
Slow Cooked Green Beans Seasoned with Smoked Turkey
Roasted Potatoes
Dinner Rolls
King's Table Salad
Marinated Cole Slaw
Homemade Banana Pudding
Award Winning Bread Pudding
Sweet & Unsweet Tea, Lemonade, Water, Wine and Beer
Parking is available behind the Figh Pickett Barnes School House, behind the U-Haul building directly across Mildred Street and in the Grove Court Apartment lot in front of the Figh Pickett House.
You may also open this page on your mobile device by scanning this QR code: